DIP Line | Wave Soldering Machine
From:    Author:Wave Soldering Machine    Publish time:2019-12-14 17:00    Clicks:0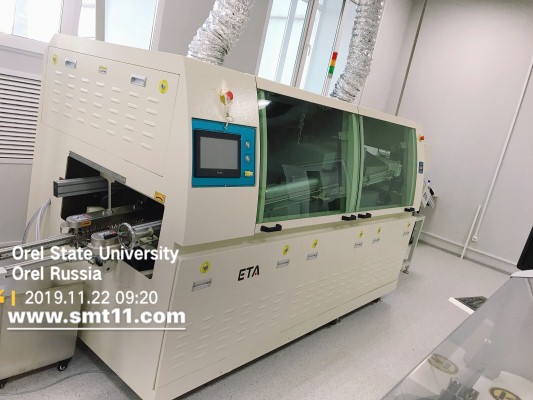 Wave soldering

,

wave soldering machine

,

DIP soldering

, DIP soldering machine is a process of forming a solder wave in a specific shape by a pumping action, and forming a solder joint in a lead pad when the assembly component of the component is inserted at a fixed angle through the solder wave.
The main components of the wave soldering machine
A wave soldering machine is mainly composed of a conveyor belt, a heater, a tin bath, a pump, a flux foaming (or spray) device, and the like. Mainly divided into flux addition zone, preheat zone, weld zone, cooling zone, During the transfer of the assembly by the chain conveyor, the preheating is carried out in the preheating zone of the welder (the preheating of the components and the temperature to be reached are still controlled by the predetermined temperature profile). In actual welding, it is usually necessary to control the preheating temperature of the component surface, so many devices have added corresponding temperature detecting devices (such as infrared detectors). After preheating, the assembly enters the lead slot for soldering. The tin bath contains molten liquid solder, and the nozzle at the bottom of the steel tank will spray the solder to eject a shaped peak, so that when the soldering surface of the component passes the wave, it is heated by the solder wave, and the solder wave wets the soldering area and performs Expand the filling to achieve the welding process.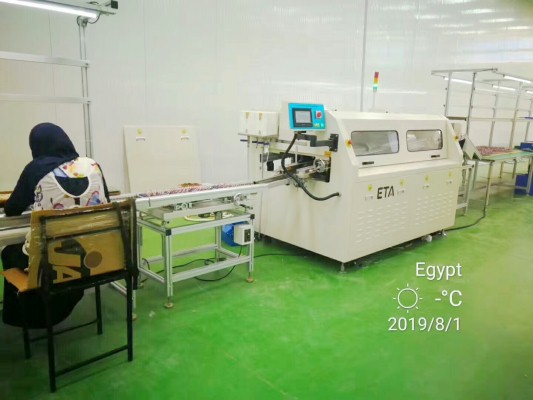 Wave soldering uses the principle of convection heat transfer to heat the weld zone. The molten solder wave acts as a heat source, flowing on the one hand to wash the lead pad, and on the other hand also acts as a heat transfer, and the lead pad is heated under this action. In order to ensure the temperature rise of the soldering zone, the solder wave usually has a certain width, so that when the soldering surface of the component passes through the wave, there is sufficient heating, wetting and the like. In conventional wave soldering, a single wave is generally used, and the wave is relatively flat. With the use of lead solder, it is currently taking a double wave form.
The pins of the components are solid and the solder is immersed in the metallized vias to provide a path. When the pin contacts the solder wave, the liquid solder climbs up the pin and the hole wall by the action of the surface tension. Advances in the capillary action of the metallized vias promote solder climb. After the solder reaches the PCB pad, it spreads under the surface tension of the pad. The rising solder discharges the flux gas and air in the through holes, thereby filling the through holes, and finally forming solder joints after cooling.
❙
Video for Wave Soldering Machine