DIP Wave Soldering Line Machine Maintenance
From:    Author:DIP Line    Publish time:2020-01-03 15:50    Clicks:0
DIP Wave Soldering Line Machine Maintenance
❙ Insertion line maintenance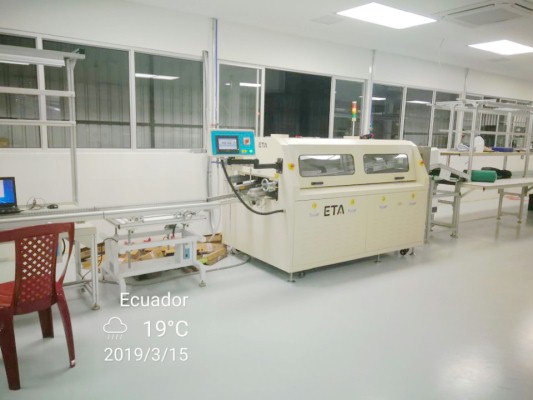 1. Repair and maintenance methods of the head motor: Do not enter the motor with water, and do not add diesel and liquid organic compounds to the motor, because this can cause damage to the motor insulation and cause problems. The maintenance method of the governor is the same as that of the motor. Other motor maintenance and protection according to the electrician's manual.
2. Chain repair and maintenance methods: After long-term operation of the chain, the original lubricating oil may evaporate, which will cause the chain to become unbalanced during operation, increase noise, and crawl. At this moment, you can flip the sealing plate at the end of the boot and add butter or a thicker lubricating oil to the chain.
3. Repair and maintenance method of the reduction gear box of the production line: After using it for about three months, drain the oil in the gear box, clean the gear box with diesel or gasoline, and add new lubricant after cleaning. Immediately to the center of the observation window. (Every month pay attention to whether the lubrication is too little). It will suffice to change the lubricant once a year. Too much lubricating oil may cause the gearbox to heat up, and the overload of the motor will cause the motor protection switch to trip. Too little lubricating oil may cause the gearbox to heat up, increase noise, and cause the gearbox to hang and become invalid.
❙ Wave soldering machine maintenance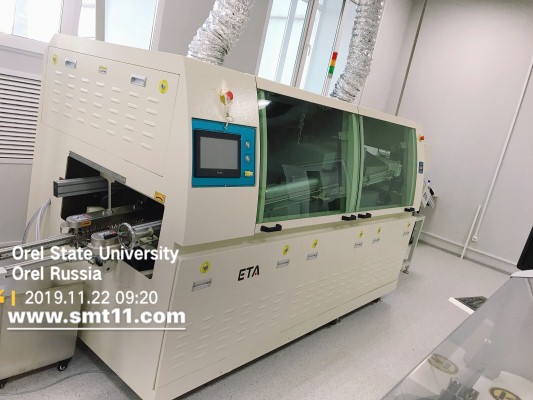 Wave soldering machine requires regular maintenance and maintenance, so as to ensure personnel safety and normal operation of the equipment, improve product quality, and reduce equipment failures, so operators need to pay special attention.
1. Wave soldering machine aging maintenance Conductive maintenance equipment surface maintenance.
Check the flux hood filter and remove excess flux residue. The flux filter is cleaned once a day with water, and the inside of the exhaust hood is cleaned every week to see if the spray system sprays evenly. The nozzle should be cleaned daily. The method is to participate in alcohol in the smaller flux cylinder, open the ball valve, close the ball valve of the larger flux cylinder, and start the spray for 5-10 minutes. Just two hours in the water in the sky, check whether there is too much black powder and oxide slag in the tin furnace.
2. Every 1 hour of wave soldering equipment, you should check the amount of black oxide powder in the tin furnace, and remove the tin dross with a soup drain.
3. Excessive accumulation of oxides in the tin bath will cause unstable wave sealing, bubbling of the tin bath, and even stop the motor.
5. At this moment, you can loosen the screw that fixes the nozzle, remove the nozzle, and remove the tin slag inside the nozzle.
❙ Wave Soldering Machine Video