PCB Wave Soldering Welding PCB Board
From:    Author:PCB Wave Soldering    Publish time:2020-02-27 10:35    Clicks:0
PCB Wave Soldering Welding PCB Board
ETA full SMT DIP solution provided, high quality DIP line machine wave soldering machine, PCB wave soldering, selective soldering machine, for PCB assembly. ETA is the best wave soldering machine manufacturer in China.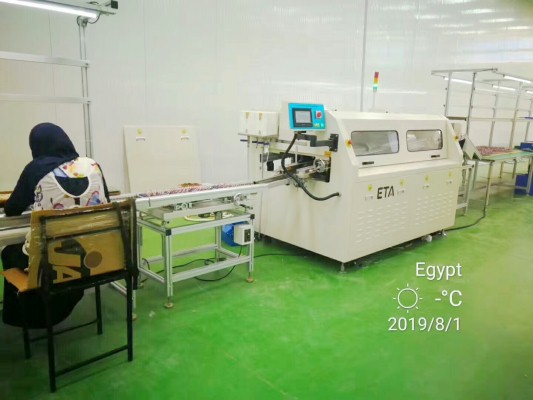 1. Bubble masking effect. During the soldering process, the bubbles generated by the flux are not easy to be discharged when they are heated and volatilized, and they are covered on the solder joints, which may cause the solder to fail to contact the soldering surface and cause missing solder.
2. Shadow effect. In the double-sided mixed soldering process, when the printed circuit board passes on the wave of the solder melt, the higher SMT components block the dead corners behind it or around the adjacent shorter SMT components, forming The shaded area prevents the solder from flowing on the soldering surface and leads to missing or poor soldering.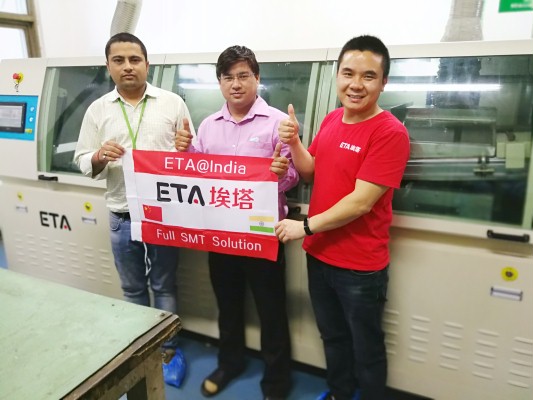 In order to overcome these SMT welding defects, in addition to using reflow welding and other welding methods, many new or improved wave soldering machine have been developed, effectively eliminating the original defects, creating hollow waves, undisturbed waves, combinations new wave forms.
❙ PCB Wave Soldering Video