DIP Line Double Wave Soldering
From:    Author:DIP Line Double Wave Soldering    Publish time:2020-03-12 18:03    Clicks:0
DIP Line Double Wave Soldering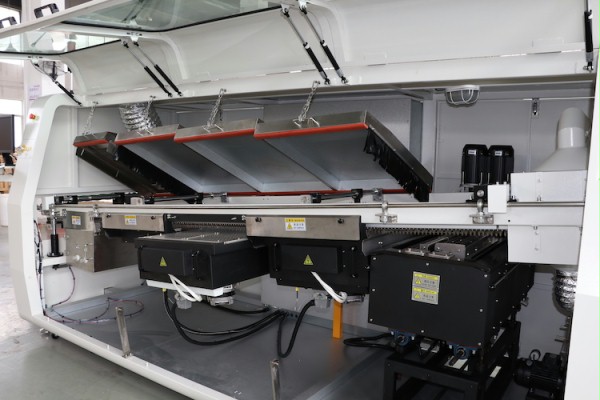 The wave soldering machine is mainly composed of a conveyor belt, a heater, a tin bath, a pump, and a flux foaming (or spraying) device. It is mainly divided into flux adding zone, preheating zone and welding zone. The solder in the tin bath is gradually melted by the heater. The molten liquid solder forms a specific shape of welding wave on the surface of the solder bath under the action of a mechanical pump or an electromagnetic pump. The component-mounted PCB is placed on the transmission equipment. After a certain angle and penetration depth, the solder joint is welded by wave welding, so it is called wave soldering.
The two wave soldering machine of the double wave soldering relays the PCB so that the THT component can be reliably soldered to the top of the PCB and the SMT component in one step. Dual wave soldering is usually a faster and more cost-effective method for processing a large number of welded parts. In addition to the welding temperature, other important process parameters of dual wave soldering include the immersion depth of the PCB, the welding angle of the welding wave soldering machine, Welding time and wave type.
What is the difference between single wave soldering and double wave soldering? What are the advantages and disadvantages?
The working principle of single-wave soldering and dual-wave soldering is actually the same, except that an additional wave in dual-wave soldering can reduce the leakage rate. For single-wave wave soldering, there is only one wave, called a flat wave. For double wave soldering, the first wave is called interference wave and the second wave is called flat wave.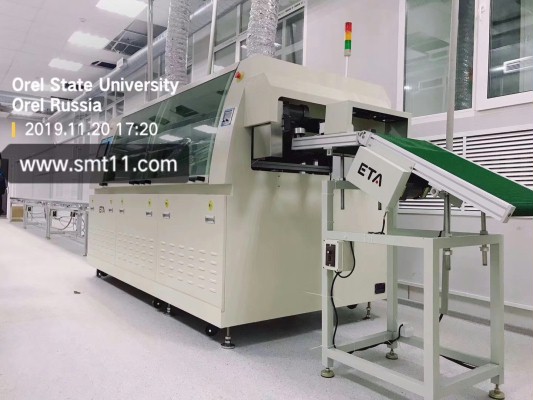 Wave interference effect: The solder passes through the slit at a high speed, penetrating the narrow gap. The injection direction is the same as the circuit board. For non-through-hole SMT components, interference waves can be soldered, but for through-hole components, the interference waves themselves are not suitable for welding components, leaving uneven and excess solder on the solder joints, so a second wave-a flat wave is required.
Flat wave function: Eliminate the interference waves generated by burrs and welding bridges.
Double wave soldering machine main failure types
2. The solder joint is too bright or the solder joint is not bright, the soldering is not good, and the solder joint is not full.
4. FLUX foaming is not good