Wave Soldering Equipment and Staffing Required to Build Plug-in Line
From:    Author:Wave Soldering Equipment    Publish time:2020-12-11 17:27    Clicks:0
Wave Soldering Equipment and Staffing Required to Build Plug-in Line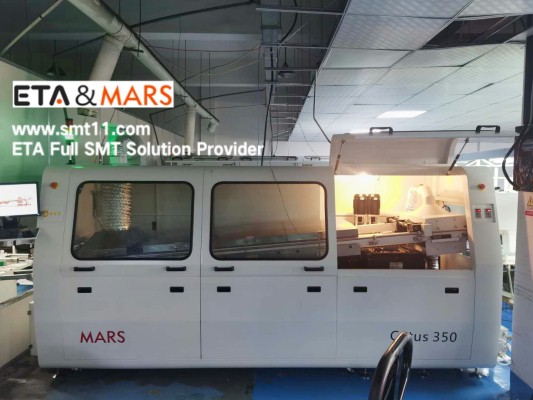 As the labor cost of the plug-in line is getting higher and higher, the profits of many plug-in outsourcing companies are also getting lower and lower, which makes it particularly difficult to find plug-in suppliers. Production capacity is reduced. Many companies that choose plug-in outsourcing processing in the past are considering to do their own plug-in orders. If you want to build your own plug-in line, you must consider purchasing wave soldering equipment and personnel configuration.
Take the following customer as an example. The company does heater control panels and does not make summer products such as fans, so it only has orders in the second half of the year. If you build a plug-in line, there is no need to do the work of the first half of the year. On the plug-in line, the staff salary is also relatively large. For example, wave soldering equipment or something can be left off, but the staff must always be paid. How to maintain it? Do people do processing? What equipment do I need to buy if I build a line? How to allocate staff?
The heater control panel is the same for the products. They are in stock for half a year and shipped for half a year. If the quality control is better, it is better to do it yourself. It depends on whether there are more plug-in devices or more surface mounts. If the red glue process is not used, a set of automatic dip soldering machine can be used. The operating cost is relatively low. If the red glue process is used, it is recommended to use wave soldering production. It depends on the quantity. Generally, customers will hire some temporary workers to deal with production during the peak season.
For the solution of building plug-in lines, the following suggestions are provided:
First of all, it is not difficult to build a line. Build a plug-in line of about 8 meters, hand dip soldering or wave soldering, plus a 6-meter belt line, or buy a few tables with anti-static leather, and the cost is not high. You can find someone who understands both technology and management to do other tasks in his free time, and take full responsibility when he is busy. Because there is only half a year to work, all employees can find temporary workers, and start recruiting a few key personnel for training one month in advance to ensure quality support and control at various key points during production. The efficiency problem, because of temporary workers, the efficiency must be very low at the beginning of production, so the efficiency is improved in the later stage. The most important issue is quality control, which must be controlled. Finally, I advise you to work hard to find a reliable foundry. The cost is still lower than building the line by yourself, and the management is not so tiring. If it is a whole year of birth and the quantity is large, you can build plug-in cables and purchase wave soldering equipment.
❙

Wave Soldering Machine

Video